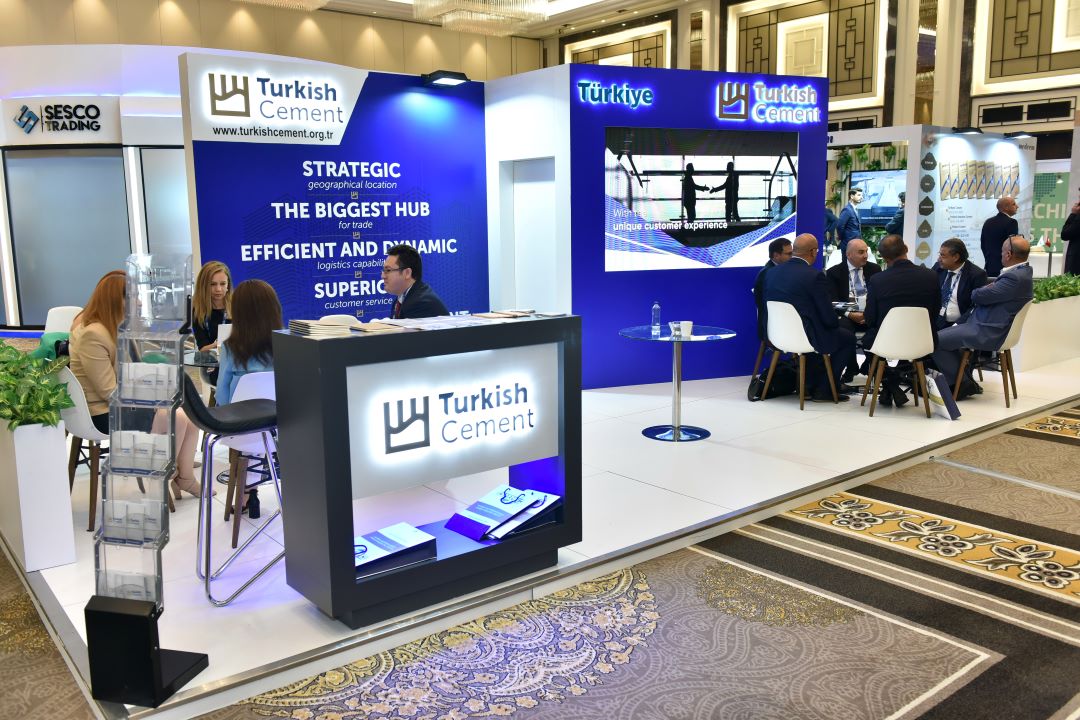 THE WORLD CEMENT INDUSTRY CAME TOGETHER WITH INTERCEM IN ISTANBUL
INTERCEM 2022 took place in Istanbul, in association with Turkish Cement, from 19th to 21st September 2022. 500 delegates from 60 countries attended the INTERCEM conference which is the world's leading independent cement industry conference. 
Abdulhamit Akçay, Vice Chairman of Turkish Cement, made opening speech at the conference and made a presentation on the latest situation in the Turkish cement industry, and the economy. The presentation of Abdulhamit Akçay, which drew attention to the importance of Turkey in the global cement industry, was met with great interest.
Turkish Cement's stand became the focus of the conference throughout the day, and the information was given about Turkish exporter companies to the visitors. Sector representatives came together once again at the gala dinner organized by Turkish Cement on the evening of September 20. 
Intercem Istanbul Conference 2022 ended with speeches and presentations on the latest developments in the cement sector, the impact of Covid-19 and geopolitical developments, carbon emissions and developments including market trends. 
Abdulhamit Akçay said, "Our country also contributes to the growth of the sector on a global scale with its production capacity, sustainable product and service quality, product range, logistics infrastructure, export experience, sensitivity to human resources and the environment." 
Please find the full interview of Abdulhamit Akçay, who draws attention to Turkey's place and importance in the global cement industry, below.